2023 - Upcoming clinical trial for Parkinson's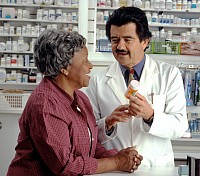 New clinical trial for Parkinson's disease
A clinical trial to investigate the use of montelukast, an anti-inflammatory asthma drug, for the treatment of Parkinson's disease will be conducted this year by the world famous Karolinska Institute in Sweden through a grant by the Swedish government.
Montelukast will be given in film form, which allows some of the drug to dissolve in the mouth and go directly into the bloodstream, thus increasing the dosage to the brain. Intelgenx Medical Technologies in Canada will supply the montelukast film.
Intelgenx is already sponsoring a Canadian government supervised clinical trial using montelukast film to treat Alzheimers. This trial is expected to be completed in October 2023. Also Emory University completed a small FDA montelukast trial for Alzheimers in November 2022.  I am hoping they will announce the results soon.
I believe that leukotriene inhibiting drugs like montelukast will become common in the next 10 years for treating many conditions related to aging and immune system driven inflammation.
https://biotuesdays.com/2023/02/09/intelgenx-in-research-collaboration-with-renowned-neurologist-for-montelukast-versafilm-in-pd/